We will deliver to Greater Columbus and are competitive with Big Box competition.

Don't want to carry drywall upstairs?
Ask about our Boom Truck.
Deciding which products to use is only the beginning of the process. You need confidence that your products will be delivered punctually and without hassle. Unlike the Big Box retailers, we listen to your goals and provide solutions. 
"We only drop the drywall in the driveway" is something you'll never hear from us.
Wherever you need the product, we can get it there.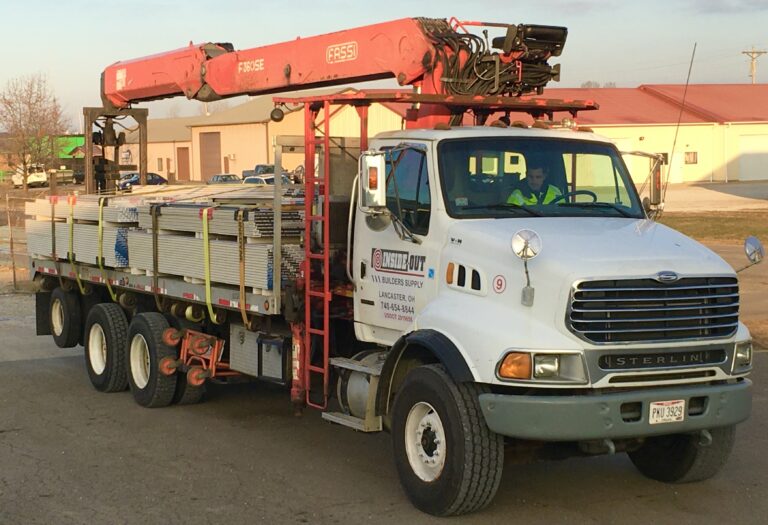 Our Boom Truck service will hoist drywall upstairs keeping you and your team energized and ready to complete the project.